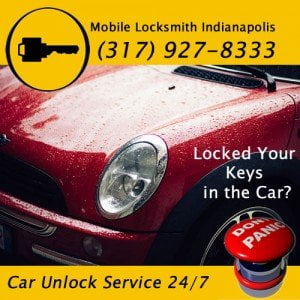 So, you've locked your keys in your car. What happens now? Perhaps it's a hot day, and you have groceries in your trunk that could spoil quickly. Or your dog is locked in and in danger of overheating. What are you going to do if you don't have a set of spare keys? The days are long gone when you could pop a lock using a bent coat hanger, so chances are you're going to need assistance.
There are steps you can take to get back into your car, whether you've locked the keys in the trunk or they're in the ignition.
First Worry About Safety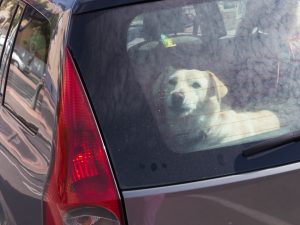 You can rest assured that if your ice cream melts in the trunk, there will be no lasting harm. It's not a big deal. But if you locked your car on a hot day, and your dog is inside, that definitely is something to worry about.
If the dog is in distress, break the window. It takes only minutes for an overheated dog to sustain serious damage to its organs, or even to die. If you have time, though, call a locksmith, or find a police officer. You might be surprised at how good cops are at opening car doors. Another alternative is to call a tow truck – towing services also employ personnel who can open a lock easily, but the problem is that they may take quite a while to get to you. When time is of the essence, your best bet is a car lockout service from a professional locksmith.
Call Your Auto Club
You pay every month for your auto club, and you never use it. Here's where you do. They might not get there right away, though.
Get a Temporary Key
Your auto dealer might be able to fix you up with a temporary key that will let you open your car doors. You probably won't be able to start the car, but you will be able to get in and rescue your pets, and get your groceries out of there.
Keep a Spare
You can avoid a lot of these problems if you make a duplicate key, and keep it in your purse, jewelry box, or even in a magnetic box under your car.
Cars with Benefits
Some cars won't even lock if the door is open. Others require that you key in a code before the door will open. If you lose the key, though, you might need a locksmith, and this is where we can help you. Often, you will have to pay your car dealer hundreds of dollars to get your key replaced, but a good locksmith can get and create a new key for you without the need to go through the car dealer.
Call Us
Most of the time, we can get you into your car more easily and less expensively than your dealer can. If you have locked your keys in the trunk or left them in the ignition, need key replacement, or transponder key programming, call us at 317-927-8333. We know how to duplicate car keys, pop a lock, and do everything else it takes to get you into your car. We are, quite simply, the best car lockout service in Indianapolis. If you're locked out, call us any time of the day or night. We are here for you 24/7.