Need to Change Locks?
We've got you covered.
If you're looking to change locks for high-quality house locks, we know it can be a challenge to find the right fit. We have a wide variety of styles and options to choose from—from traditional or modern-looking locks to digital locks that help you set up remote access for your guests.
We pride ourselves on our reliable lock operation and modern lock technology, so you can rest assured that your home is safe and secure. And because we know how important it is to feel good in your home, we make sure every one of our products looks stylish as well as functional.
Change Your Locks in Indianapolis Metro
The lock is the first line of defense against intruders. It's important to have a high-quality house lock that can stand up to any threat. That's why we're offering our customers Yale, a digital lock that will protect your home and family from all kinds of threats.
But if you're looking for something more traditional, we also offer Schlage and Kwikset, a traditional-looking lock that's as functional as it is stylish.
Looking for a reliable, modern lock for your home?
Mobile Locksmith Indianapolis can help you find the perfect fit.
We offer a range of products from high-quality house locks to digital locks in traditional or modern styles. We can even advise you on what type of lock would be best for your needs.
Don't settle for less than the best—get the lock that will keep your family safe.
Need to Change Your House Locks to Different Style?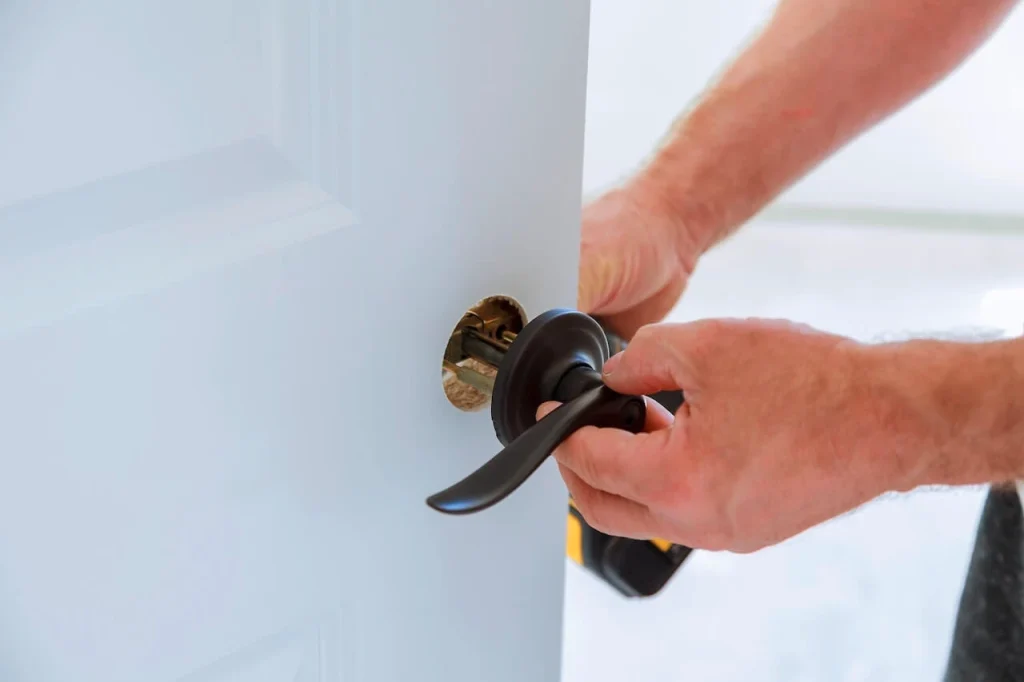 If you're tired of the same old, boring locks on your front door and want something more modern and reliable, we've got you covered. We offer a wide range of locksmith services that let you choose the type of lock that best suits your needs. Whether you want a traditional-looking lock or a digital one, we've got what you need.
Our high-quality house locks are designed to keep out intruders, so you can rest assured that your home is safe at night and during the day when no one is there. Our digital locks are state-of-the-art technology that ensures that only you have access—and they're super stylish!
You've been looking for a reliable house lock. A lock that can keep the bad guys out and your family safe. You want a lock that looks great and is in keeping with the style of your home. And you want a lock that works with modern technology—because you don't want to be stuck with an obsolete door lock in five years.
We have the perfect lock for you: Schlage and Kwikset is a high-quality house lock that's both digital and traditional-looking, so you can get the best of both worlds. It's also got all the latest technology, so it'll last longer than any other house lock on the market, giving you peace of mind whenever you go out or leave your home unoccupied.
Don't Risk Your Home's Safety with a Cheap Lock. Get the Best for Your Home.
If you're looking for a reliable house lock, look no further. Our locks are made from high-quality materials and come in traditional or modern-looking designs. They're even equipped with digital locking technology that makes them easy to operate. You'll never have to worry about whether or not your locks are going to work when you need them—and they're attractive enough that they'll blend right into any décor.
Your home is one of the most important places in your life; it's where you keep all your memories and treasures. That's why it's so important to invest in a quality lock that will keep unwanted visitors out of your home, and let only those who belong inside. We make sure that every time you step through the front door and lock it behind you, you know exactly what kind of security measures have been put in place.
Lock Up Your Home with a Reliable, Modern Lock.
Our locks will ensure that your home is protected against all intruders. Our locks are made by the best manufacturers in the industry and come with a 1-year warranty.