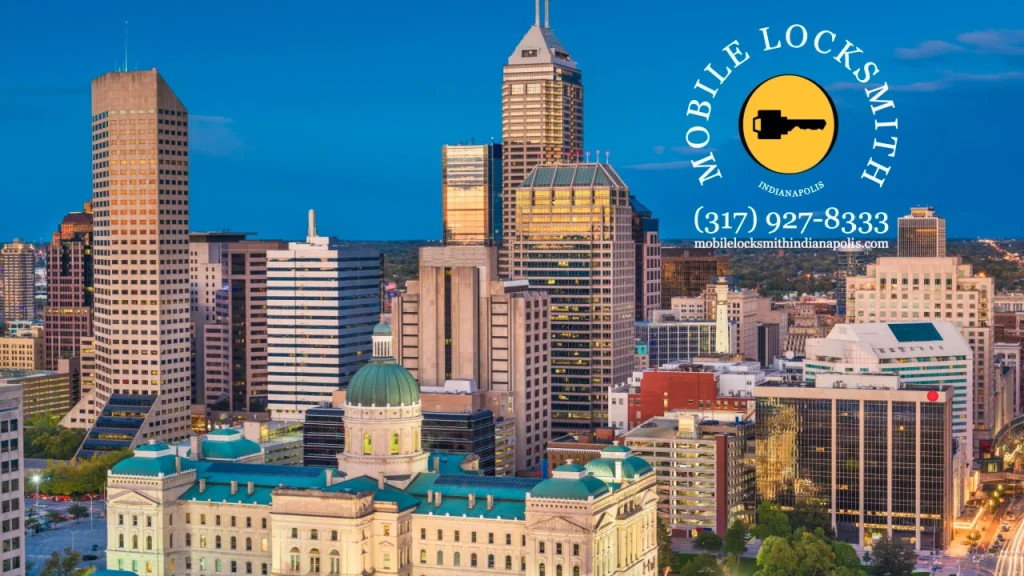 Indianapolis Locksmith
Selecting the right Indianapolis locksmith can be difficult. You want to know, first off, that your locksmith knows what they're doing and that they won't break your door locks or damage your vehicle. At Mobile Locksmith Indianapolis, you can trust us to look after you. We offer full service, 24/7, and we don't just hire any locksmith in Indianapolis – we insist on the best for our customers. It's what has kept us in business for many years.
Most of the calls that we get have to do with various types of emergencies – people end up locking their keys in their car, locking themselves out of their homes, and so on. This is something that can be stressful, and, of course, no one wants it to happen, but if it does, you can rely on us to get to you quickly and solve your problem. As soon as you call us, we will dispatch a technician to help you. It usually takes fewer than fifteen minutes.
At Mobile Locksmith Indianapolis, we know that you don't want to spend an arm and a leg just because you locked your keys in the trunk or left them in the ignition. Most of the time, we can get into your car quickly and easily, and the job won't cost you all that much. If you locked your keys in the trunk, we'll literally have them out in seconds with our fast car lockout service. Different services involving high-security locks or power locks might cost a bit more, but you can count on us to give you a binding quote before we come out to help you.
Born and Bred in Indianapolis
At Mobile Locksmith Indianapolis, we have been serving Indianapolis and the surrounding area for many years, and we will be happy to come to your location to help you with any locksmithing issues you may have. Are keys locked in your car? No problem. Can't get into your house? We'll get you in. We are, quite simply, the best locksmiths in Indianapolis, and it doesn't matter what's gone wrong – we can fix it for you. You don't have to wait outside your car or your home when you can rely on our mobile experts to take care of any issues that you might have.
Locksmith Indianapolis is 100% mobile. We have all the equipment needed to serve you at any location. Whether you're at the roadside or stuck outside your house, call us. We'll come right away and get you back into your car or your home in record time.
We offer pop-a-lock service, unlock service, car key replacement, and more. We can also assess your home to determine if it is secure, and make recommendations to ensure that it is.
Thanks for Visiting!
We appreciate your taking the time to visit our web page. We value our customers, and we've enjoyed telling you about the ways that we can work with you to solve any issues you might have that would require the services of a locksmith. When you call Mobile Locksmith Indianapolis, you can be assured of a fast, courteous car lockout service. Locking your keys in your car is always frustrating, but we can take much of the stress out of the experience. We're usually there for you within 15 minutes, and you can reach us any time of the day or night by calling 317-927-8333.