8 Things to Look for When Choosing an Exceptional Locksmith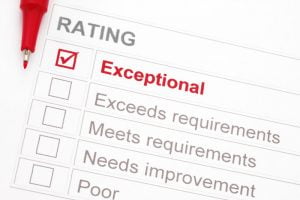 When looking to beef up your home security, you're going to need the choose the most exceptional locksmith you can possibly find.
To do otherwise is a waste of time and money.
Say you lose your keys at 2 AM coming home from a doozy of a party. You can't get in your house, and you're freezing because the temperature happens to be a balmy 17 degrees F. It's times like these you're going to wish you did the due diligence to find a world-class locksmith before a problem like this reared its ugly head.
Who wants to call up just anyone in the middle of the night to let you into your own home?
You need to be comfortable enough to trust your locksmith to do an excellent job. That's why you should find your go-to locksmith now. Then, put his digits in your Rolodex (or the electronic equivalent). Even better, program his number into your phone so you can speed dial him when disaster strikes.
This means that selecting a consummate locksmithing professional whom you trust implicitly should be your number one priority.
Look— there are a dizzying number of potential choices available.
That's what this guide is for.
Once you finish reading it, you'll know what to look for when choosing a reputable locksmith.
Here are the things:
An Exceptional Locksmith is Bonded

Exceptional locksmiths are bonded.

This means that the locksmith's liability is guaranteed by a bonding company (AKA insurance company). Suppose a bonded locksmith damages your property in any way. In that case, you'll be reimbursed for any and all damage he makes to your property.

Many people are under the illusion that if a locksmith is licensed, he's automatically bonded.

This is a false perception.

If a locksmith is licensed, it only means he's been trained up to specific professional standards.

An Exceptional Locksmith is Licensed

Speaking of licensing… When you hire a licensed locksmith, you'll avoid disreputable practitioners who could steal or do other evil things to you.

If a locksmith is licensed, he's been authorized by state law and is therefore insured. It also means the locksmith had to undergo a rigorous background check.

Enlisting the services of a licensed locksmith is the only way to ensure your practitioner has keen security technology expertise. That way, you can keep your home or business safe and secure from would-be intruders.

Being licensed also means he's up to date with all training because, to keep his license active, he has to take continuing education courses. This means those locksmiths with licenses probably offer higher-quality services than those who don't.

An Exceptional Locksmith Offers A Comprehensive Array of Services

An exceptional locksmith offers more services than merely fixing or replacing locks.

That's because there's more to keeping a property secure than adding latches to a few doors. If that's all your locksmith does, you need to find another one ASAP.

These one-trick ponies aren't as useful as those who offer a whole suite of services. The more services your friendly neighborhood locksmith can offer, the more beneficial he'll be to you in the future.

Your locksmith doesn't have to offer every type of service. However, he should provide more than the basic stuff.

Here are some services exceptional locksmiths might offer:

New lock installation
Home and business rekeying
Deadbolt installation
Handicap-accessible hardware
Changing locks
Repairing locks
Duplicating keys
Replacing key fobs and electronic access cards
Repairing access control system components
Emergency car door unlocking
Installation of safes
Opening of safes

An Exceptional Locksmith Provides Good Faith Estimates

An exceptional locksmith won't hem or haw about giving you a good faith estimate.

If he does, he's probably more than a little on the shady side and should be avoided like the plague.

An Exceptional Locksmith Has a Strong Ethical Code

An exceptional locksmith abides by a strong professional code of ethics.

Here are some indications that a locksmith might be unethical:

No specified address for the business
No specified service area
Service area is ridiculously large
Lack of professional certifications
Refuses to provide estimates
Horrible reviews

An Exceptional Locksmith Doesn't Unnecessarily Drills Locks

In 90% of cases, locks can be opened non-destructively. If your lock needs to be drilled, you're one of the unlucky ones.

Unfortunately, drilling locks is common practice with unethical locksmiths. When a lock gets drilled, it gets ruined.

Then you have no option but to buy a lock from Mr. Mad Driller.

See how that works?

An Exceptional Locksmith Doesn't Run Fraudulent Ads

If you're not careful, there's a profusion of unscrupulous practitioners out there who'll be all too happy to swindle you out of your hard-earned money.

One of the scams run is online ads that deceptively appear to be for a local company. If you fall for the bait, a dispatch center hundreds of miles away will send an unlicensed technician who (surprise) charges you an exorbitant amount–way more than the original estimate.

To add insult to injury, they demand cash payment for third-rate work.

An Exceptional Locksmith Gives You a Quote After Confirming Job Details

A locksmith needs to know what he needs to do for him to give you an accurate quote. If he doesn't do this, he's either unethical, inexperienced, or clueless.

If he's unethical, you could find yourself paying much more than the original agreement.
Final Thoughts
When it comes to making sure your home has adequate security, there's no time to fool around!
Ensure that the locksmithing professional you hire is experienced and delivers exceptional service at a reasonable price.
The very best time to choose a locksmith is before an emergency happens. That's because it's not good to impulsively decide who to trust with your home security. Add Mobile Locksmith Indianapolis to your speed-dial – (317) 927-8333
Sources
How to Choose a Great Locksmith | The Flying Locksmiths
How to Choose the Best Locksmith | Great Valley Lockshop Tips & Advice (gvlock.com)
How to Choose a Reputable Locksmith Service – Victor Valley Locksmith & Security
How to Choose a Locksmith: Do's and Don'ts – IKS Locksmiths Blog
Locksmith Insurance – Cost & Coverage (2021) (generalliabilityinsure.com)
4 Reasons Why You Should Become a Licensed Locksmith – Vocational Training (vocationaltraininghq.com)
7 Things You Must Know Before Choosing The Right Locksmith (unitedlocksmith.net)
Choosing a Locksmith – Happy Sad Confused